You know that feeling of relief when you finally find a cure for your cold?
Imagine the same thing but on an emotional level.
You see, healing goes beyond the physical aspect.
It's not just during those times when you cut yourself while cooking or when you slip and get a gash, then you place bandaids and let them heal over time.
Emotional healing has the same importance as physical healing.
Emotional healing is your ability to accept and acknowledge circumstances that may hinder you from moving forward.
It's the process that helps you realize that you have the power to control what you feel and what you think about.
The Importance of Emotional Healing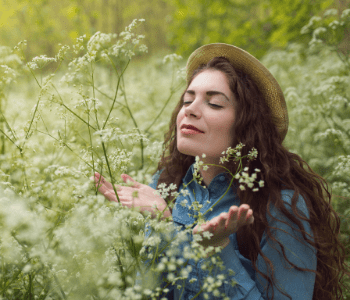 Emotional healing allows you to look at the bright side of things and move forward.
This is a great way for people who have been through difficult times in their lives.
This goes for people who have experienced personal losses or even just general unhappiness with where they are now.
Emotional healing is essential because it's your journey to your higher self.
It is connecting with all the negative vibrations within you and knowing each and every cause.
How Do You Address Past Hurts?
Your healing journey will never be a straight line.
But you have to remember that good things come to those who wait. And that you have to focus on the NOW.
Here are quick tips on how you can overcome stress, fear, and guilt.
Short Activity:
• Find a place where you are at peace and relaxed; it can be the beach or even somewhere in your house.
• Get your journal and start writing about the things that make you feel stressed in bullet form.
• In the same line of each stressor, write the solution that you think will reduce the stress.
• For example, you wrote work (because you get stressed at work); across that, you wrote: find balance.
It's like writing down the first thing that comes to your mind.
You have to listen to it because it's your higher self talk to you. And your higher self is greatly connected with the Universe.
Long Activity: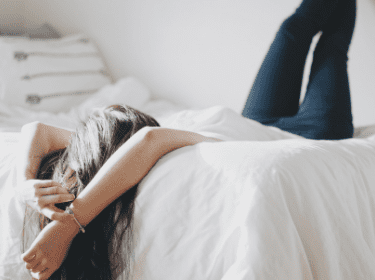 • Find a place where you can sit down in a comfortable position.
• Lay your hands on your sides, palm facing the ceiling.
• Take deep breaths.
• Think about all your fears and guilt.
• It's okay to re-live the pain; it is part of the process.
• Now, acknowledge each pain as if you are having a conversation with it.
• Here are sample conversations: "Hi, I'm sorry I wasn't able to acknowledge you earlier. It's just the pain you've caused is too much for me to bear. But I am here now. And together, I want us to find a solution."
• You will be surprised if there is a voice inside your head that will reply to you.
• Don't be afraid. Keep listening to it.
• Keep doing this until you have acknowledged all your past pains.
This may seem like a never-ending process, but it's completely normal. And it will set you free.
Going on a healing journey will help you focus on the NOW instead of the past nor future.
You can do this.
If you want more motivation on how you can heal your past, simply watch the video below and find out how you can let go of negativity by taking the quiz HERE.