When 2021 started, it was nice to think that a clean slate is about to come – especially after all that you've experienced. Everyone else is undoubtedly wondering when it will all end.
However, saying goodbye to 2020 doesn't mean we have to welcome 2021 with blind eyes and just let go of the past.
And I am not just talking about anything recent; it can be something that has happened years ago but still affects you to this very day. 
2021 is the year for moving on. It may still be a year full of uncertainty, but it is the perfect year to move on from what binds you. 
If you've had low vibration for more than half of 2020, change it up this 2021. Focus on things that make you happy, on activities that relax your mind and body, and on experiences that lift your spirits. 
I know it's hard to move on – from a love that's lost to a job that gives a good income, from days spent with family to days spent alone, from weekend getaways to going out quickly just to buy what you need.
Every day, each of us fears our safety and health, but let me tell you something. You are a wonderful being. You have made it this far because you are not just strong; you are also capable of anything you put your mind to. 
But you don't know what you deserve. 
I do.
You deserve healing and rest. You deserve to move on from your fears, aches, and pains. Your heart deserves to rest – emotionally. 
Fight back against everything else that holds you down. Take control of your happiness and vibration.
Take back your power. 
As your first step – you have the power to choose what message you will receive from the Universe. Select the color that represents what you feel right at this very moment.
Blue: For those who need calmness
Red: For those who need courage
Green: For those who need healing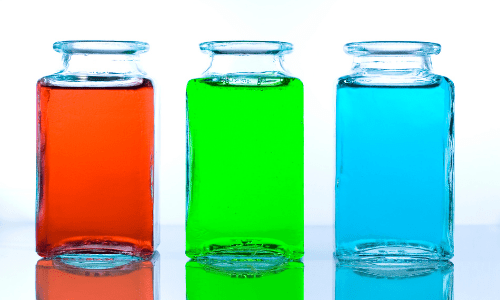 Blue
The Universe is saying to you today:
The storm is over. You can now take a deep breath and hug yourself. You have made it. You have conquered all that has passed.
Be proud. Remain in this moment and be still.
Feel your mind and heart falling into a deep sense of ease. It is time to let go of any worries, fears, and pains. You have risen above it and came out stronger. 
Cherish the present, be aware of what comes after the storm – it is joy. The time to revel in happiness and peace is now—no need to look back and dwell on what took place.
Feel the calmness envelop you. Let it guide you to move forward and face the brand new day, one step at a time.
Red
The Universe is saying to you today:
Do not hold back. Find your fire and do what you must do.
The time of cowering is over. Courage is the answer.
Things may not have gone your way in the past. Most of your plans may have changed, but that doesn't mean you need to fear what comes next. Face it with your head up high and know that I am with you. You can achieve anything you put your mind to.
Believe in your power. 
Don't give up on your plans. Do it still, for now, is the time for action.
Don't be afraid of your fears. They are not here to scare you or stop you. They are here to push you to conquer them. Go, have courage. 
Green
The Universe is saying to you today:
There's a time for fighting, there's a time for resting, but most of all, there's a time for healing. If you are tired and in pain, set aside time to acknowledge your feelings.
Dig deep and find out what can help you heal. You don't have to hurry back and instantly become better. You need to prioritize yourself too. 
Give yourself time to heal. Heal your heart, heal your mind.
And when you are sure you're okay, let your Angels guide you to where you are supposed to be next. Tune into the signs and synchronicities that surround you. You can do it. I believe in you. 
Did the message resonate with you? What color did you choose? Let us know by commenting below.
Move on from what holds you back using these affirmations.
Believe that 2021 is your year and take that huge leap of faith and let the Universe guide you.